Artmisto created a painting on the walls of the scientific and technical library
---

As part of its program for the revitalization of public spaces, Artmisto creative team has created a painting on the walls of the Central State Scientific and Technical Library of the Mining and Metallurgical Complex of Ukraine (Volodymyr Vernadsky Street, 23). The choice of this place was not accidental, because the Dnipro is the center where the main metallurgical and mining and concentrating production in Ukraine, "the city of space and steel" is concentrated, and the library itself is the largest specialized library of Ukraine.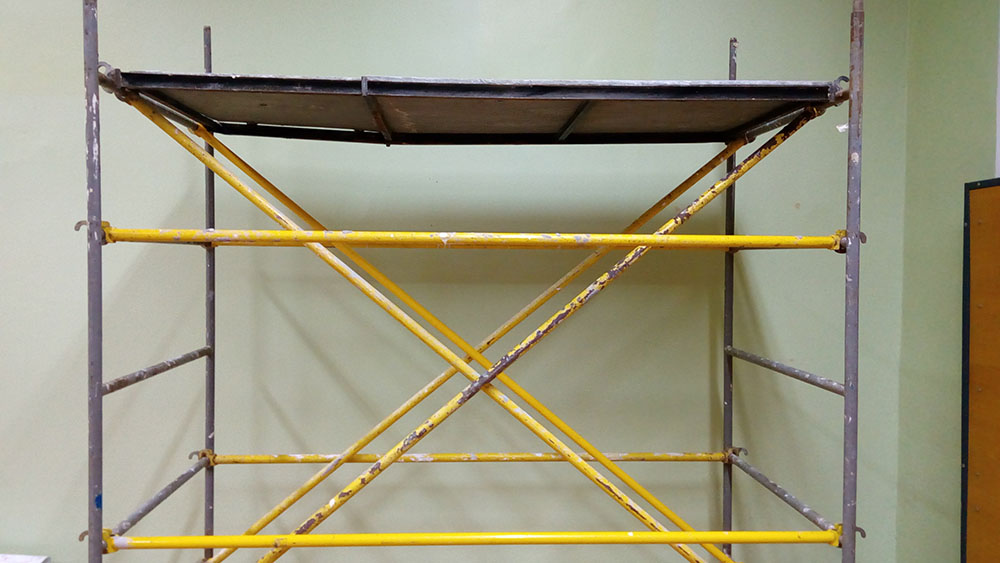 The sketch for the painting was designed by Dnipro architect Alexei Kozolup in collaboration with Maria Kozolup. The idea of the painting is to combine art and the unrestrained dynamics of the industrial era. This era has given the world many prominent artists who have not only enriched the world's culture, but also initiated new trends in the arts. In particular, Vasyl Kandinsky, the father of abstract art and a well-known modernist whose works inspired him to create the painting.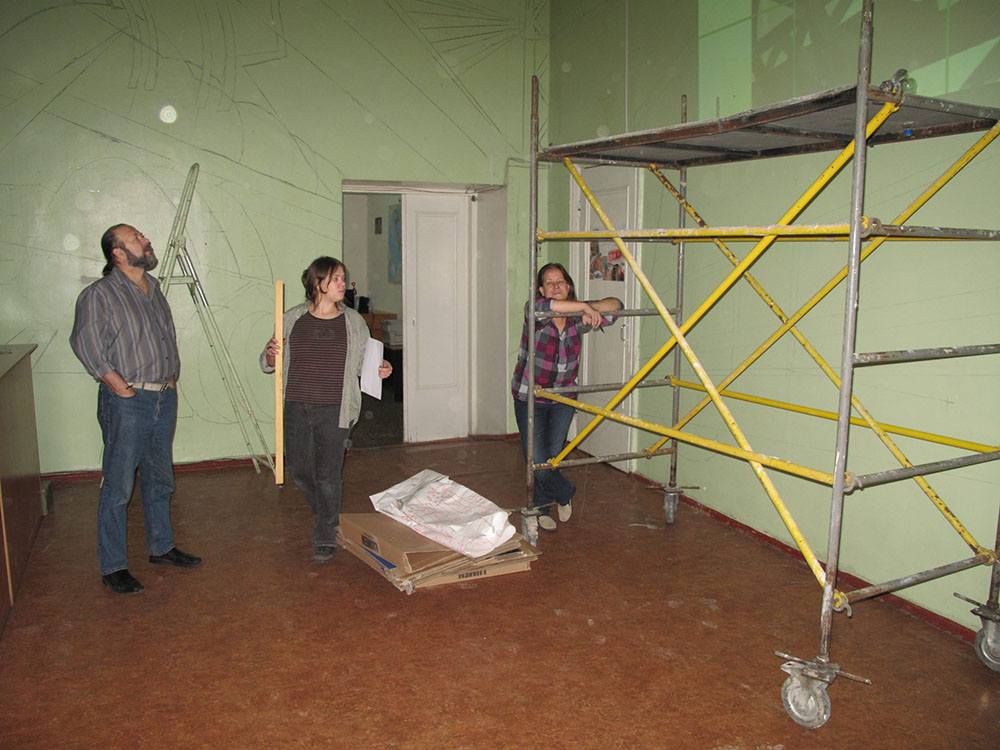 The diptych painting, occupying the two walls of the library reading room, is full of energy and symbolizes the unrestrained progress. At the heart of the painting are the images of the early twentieth century - the golden years of industrialization. Therefore, the murals create a certain atmosphere and emphasize the uniqueness of the place.
Project team: Alexei Kozolup, Maria Kozolup, Peter Kozolup, Lydia Ulyanova, Elena Shulga, Vladimir Nedogoda.